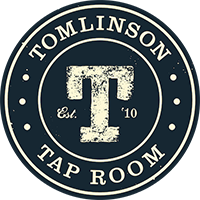 Enjoy all that the Indiana craft beer scene
has to offer at Tomlinson Tap Room
 Choose from 19 rotating taps of all-Indiana craft beer, plus a variety of canned craft brews and local wines!
Reminiscent of your favorite neighborhood pub, Tomlinson Tap Room offers an intimate atmosphere as comfortable as your favorite chair—a perfect respite after a long day at work or as a weekend spot to gather with friends. From the moment you step inside Tomlinson, it's clear this is no ordinary pub, featuring only Indiana craft beer by the pint, can, or growler fill!
Familiar yet distinct. Relaxed but intriguing. And with the historic setting of the Indianapolis City Market as its backdrop, Tomlinson Tap Room has become a favorite pub for craft beer enthusiasts.
As you appreciate the art of craft beer, you can craft another Hoosier tradition: good times with good friends.
Tomlinson Tap Room is 21-and-up only, so please have your ID ready at the bar.

Hours: Tuesday – Thursday, 2:00pm – 8:00pm; Friday,  12:00pm – 9:00pm; Saturday, 11:00am – 6:00pm
If the weather's nice and you'd like to enjoy your beer or wine outdoors on one of the two City Market plazas, you may ask the bartender for a plastic to-go pint/wine glass or simply take your canned beer with you.
Please do not take your drink off City Market property. If you take your drink outside, we ask that you not bring it back inside the Market House. And, as always, please remember to recycle.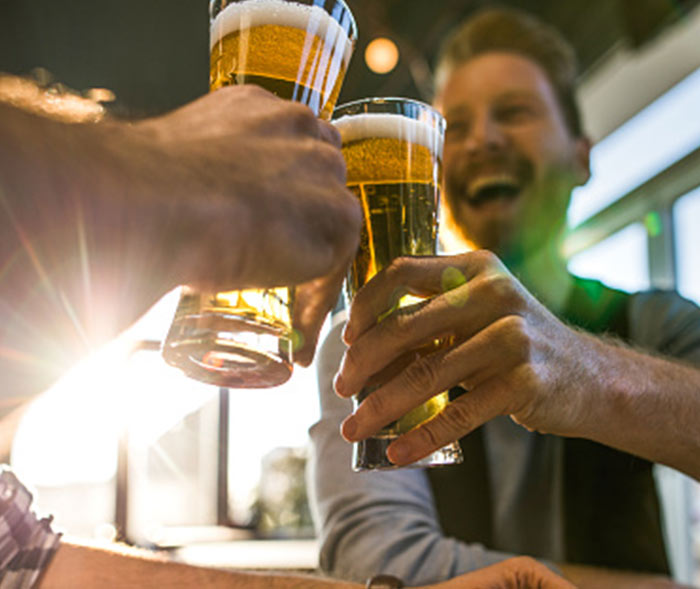 Looking for a unique location?
Located on the second floor of the historic Indianapolis City Market main Market House, the Tomlinson Tap Room features 19 rotating taps of Indiana craft beer. Is your company looking to host a unique Happy Hour?
Contact the Bar Manager now!
Interested in booking an event in Tomlinson Tap Room?
Book Event
Mezzanine Level of the Historic Market House, south west corner
For questions or to learn more about Tomlinson Tap Room call 317-423-2337 or email us.