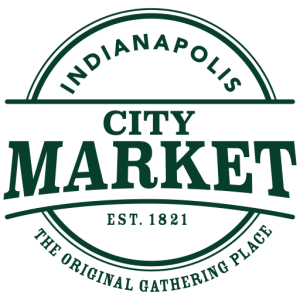 FOR IMMEDIATE RELEASE
Monday, March 15, 2021
The Indianapolis City Market Welcomes Basketball Fans
Indianapolis, IN — The Indianapolis City Market (222 E. Market St.) is proud to welcome basketball fans as a part of the NCAA Basketball Tournament celebrations taking place throughout the City of Indianapolis. The City Market is open Monday through Friday 7:00 a.m. to 3 p.m. with over 20 merchants featuring eateries, retailers, coffee, a barber shop and some merchants holding extended evening and weekend hours.
New eateries include Maxine's Chicken & Waffles and City Wok. Maxine's Chicken & Waffles provides a "taste of love in every bite." Made from fresh ingredients at an affordable price and generous servings, Maxine's is a place that will make you feel like you are at grandma's house. www.maxineschicken.com
City Wok focuses on fresh food prepared daily and served as fast as possible. They offer most of the classics as well as focus on Dairy Free, Gluten Free, Vegetarian & Vegan offerings. indycitywok.com
The Historic Indianapolis City Market has been a great place for small, well known, locally owned businesses to get their start. Check out Gomez BBQ, Prox Salads, and Twenty Two Juice to name a few. Several vendors have breakfast offerings including Mambo's Cheesesteak & Grill which serves a sunrise breakfast, omelets, breakfast burritos, breakfast sandwiches, pancakes and the combo boasting a side of Mambo's signature potatoes.
www.gomezbbq.com | proxsalads.com | www.twentytwojuice.com | mamboscheesesteakgrill.com
In partnership with Indiana Landmarks, the Indianapolis City Market offers guided tours of the City Market Catacombs, an unusual site hidden from public view. These tours explore the Catacombs, a Roman-looking expanse of brick arches beneath the outdoor Whistler Plaza of City Market. Along the way, guides share stories of two historic buildings, the City Market and Tomlinson Hall. Catacombs tours will take place on select dates in March and April 2021, Mondays, Wednesdays and Fridays respectively: March 19, 22, 24, 26, 29, and 31 and April 2. These tours will run every 20 minutes, beginning at 11:40 a.m. The final tour will depart at 1:20 p.m. The tour costs $12 per person age 12 and up; $10 per member of Indiana Landmarks; $6 per child (age 6-11); free for children age 5 and under (no strollers). Secure your spot by purchasing tickets in advance via the form below, by visiting catacombs2021.eventbrite.com, or by calling Indiana Landmarks, 317-639-4534 or reservations@indianalandmarks.org.
The Indianapolis City Market is also announcing a continued partnership with Circle City Athletics who will host a Recreational Bocce Ball League and Cornhole League to take place Wednesday evenings 6:00 p.m. to 8:00 p.m. beginning on March 31st. www.ccasports.com/location/3031
The Indy Bike Hub is open, powered by Bicycle Garage Indy and ready to get your bicycle Spring ready. Open Tuesdays through Saturdays 10:00 a.m. to 4:00 p.m. www.bgindy.com
Indianapolis City Market
The Indianapolis City Market's history is as rich as the promise of its future. When opened in 1886, the market ushered in a new tradition: an open space for the sale of meats and produce, The Original Gathering Place, if you will. Indianapolis City Market is listed in the National Register of Historic Places and is a vibrant downtown event destination. Today, the City Market offers patrons an experience that combines the best of both yesterday and today with a wide variety of eateries, retailers, coffee, and a barbershop, with many merchants offering delivery services. This year the Indianapolis City Market will host the 25th Annual Original Farmer's Market running May through October 2021. Indianapolis City Market Catacombs tours are regularly available in partnership with Indiana Landmarks. The Market features bocce ball courts, cornhole and ample outdoor seating to play and enjoy live music on occasion. www.indycm.com
###
CONTACT: Amy Crook
Indianapolis City Market
222 East Market Street
Indianapolis, IN 46204
media@indycm.com
www.indycm.com