City Market family, friends, and supporters: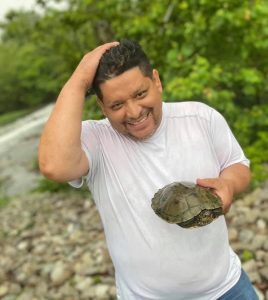 On September 29, 2021, our beloved Housekeeping Supervisor, Daniel Lorenzana, passed away. Daniel worked for City Market for 15+ years, and was always a smiling face to greet everyone crossing his path.
We know Daniel had many friends who frequented the City Market. For those who wish to support the family, his service details are as follows:
Usher Funeral Home
2313 West Washington Street
Indianapolis, IN 46222
Visitation:
Tuesday, October 5, 2021
3 pm – 8 pm
Mass:
Wednesday, October 6, 2021
1 pm
Burial immediately following mass:
Floral Park Cemetery
425 North Holt Road
Indianapolis, IN 46222
The family has set up a donation link on PayPal. Please click here to access it. Anything will help and be appreciated by the Lorenzana family.
Mambo's Cheesesteak Grill and Mauricio's Pizzeria will close at 2 pm on Tuesday, October 5th in order to attend services. If any other merchants close early, we will be sure to update this post.