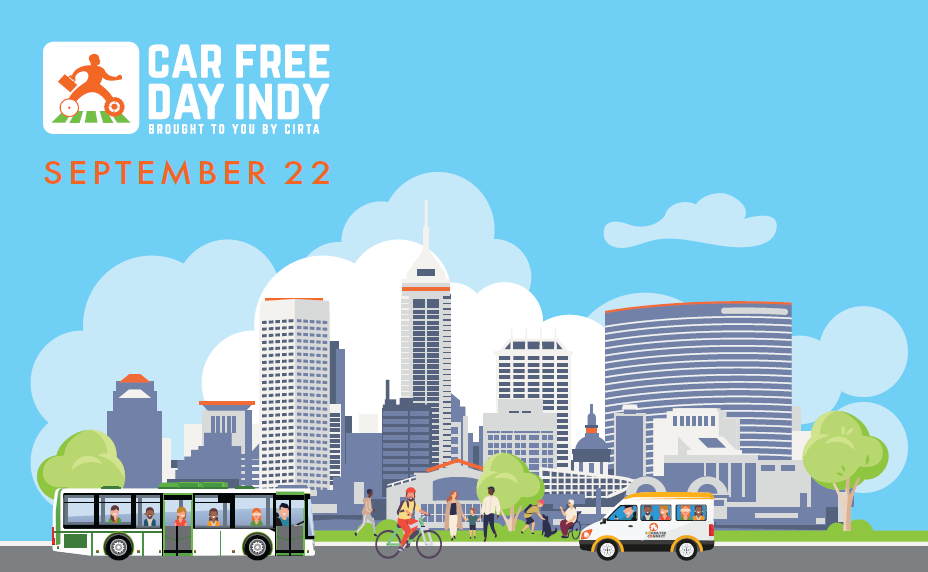 Car Free Day with CIRTA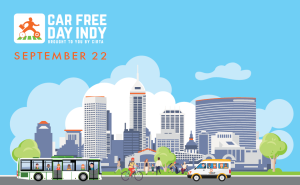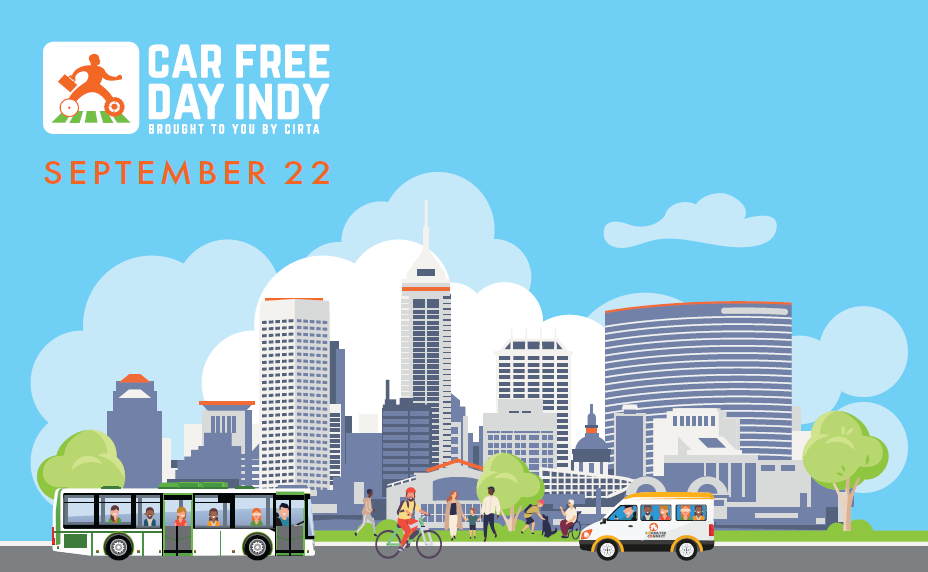 Car Free Day
, an international event celebrated every September, will return to Indianapolis in an exciting new location this September 22nd, encouraging commuters to leave their car at home and bike, carpool, van pool, telework, walk or ride the bus to work. With gas prices at an all-time high, it's the perfect time to go Car Free or Car-Lite to save money, lower stress, and make Central Indiana a better, cleaner place to live.
CIRTA will host live music and free giveaways in City Market's West Plaza, located at 222 E Market St. downtown, from 7 – 9 AM and again from 11 am – 1 pm. Commuters going Car Free or Car-Lite are encouraging to stop by and join in the festivities.
For a chance to win a $250 gift card, commuters can simply 
register online
 for FREE with Commuter Connect OR by liking Commuter Connect on 
Facebook
!
Learn more about the resources CIRTA and Commuter Connect have to assist in going car free by visiting carfreedayindy.com.