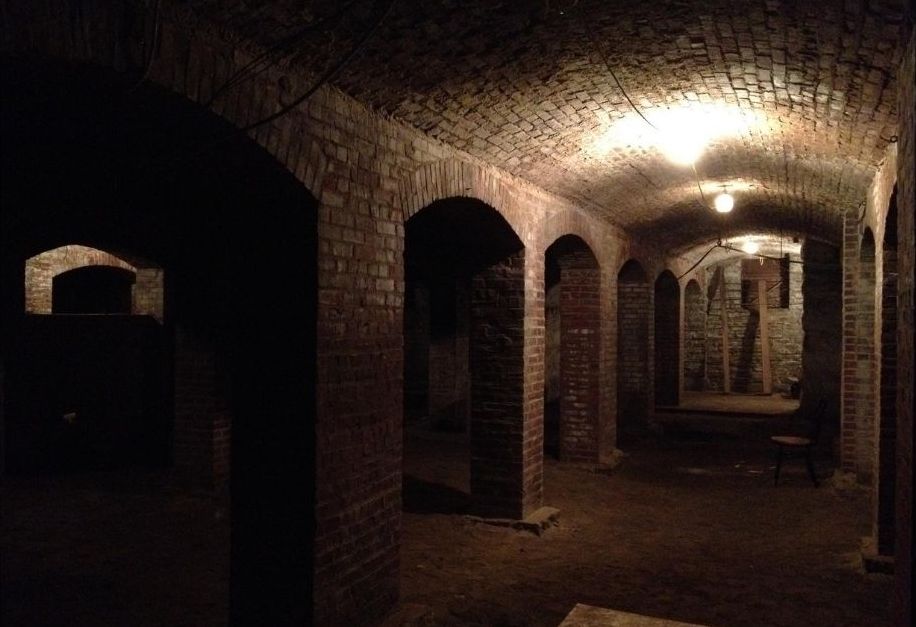 Paranormal Walks
The Paranormal Walk of the Tomlinson Hall Catacombs below Indianapolis City Market is an event using live, active ghost hunting equipment to reach out to the spirits that occupy the catacombs. This 50-minute tour will put you in touch directly with the active spirits below the center of our city.
Explore the Tomlinson Hall Catacombs at the Indianapolis City Market and learn about the spirits that reside below Indy's bustling marketplace. Guests will have an opportunity to explore the catacombs for 50-minutes with experienced ghost hunters and hear spirit voices that have been recorded in past investigations. Paranormal equipment will be used for a live investigation during each walk.
This paranormal walk is for ages 12 and up and limited to 30 persons per tour. A signed release will be required to enter the Catacombs. Cameras may be used, but all cellular devices must be turned off or set to airplane mode. Please plan to arrive 20 minutes before your tour, we will gather and begin on the City Market West Plaza. Please wear closed-toed shoes for an uneven dirt floor. Unfortunately, the Catacombs are not wheelchair accessible and will be entered by a staircase. Those with mobility issues will not be able to participate.
Tomlinson Tap Room will be open on the mezzanine level of the City Market – Market House with an all-Indiana craft beer offering as well as wine, signature whiskey cocktail and limited fountain sodas. Drinks are welcome in the deep underground, please request a plastic cup when ordering.