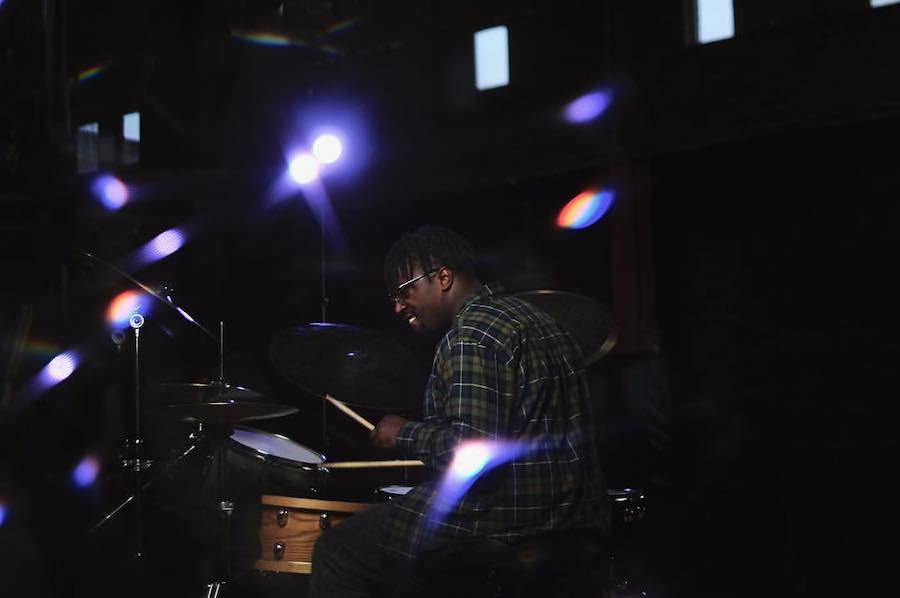 Carrington Clinton Trio at Indianapolis City Market
Carrington Clinton is an Indianpaolis-based drummer and hip hop producer. Clinton has collaborated with some of Indianapolis' hottest jazz groups including recordings with Amanda Gardier ("Flyover Country") and Premium Blend ("Vices"). Clinton may most be recognized for his work under "Clint Breeze" with 6 albums. His latest 2020 release "We good" is a follow-up to Breeze's 2016 highly praised LP, Nappy Head, which was a political statement of present day America and its treatment of African Americans through law enforcement, police brutality and everyday systematic racism.
Clint Breeze returns with an eclectic, 34 minute musical excursion. The album features artists from around the globe, 12 vocal features and four instrumental features. "We good" takes the listener on a ride that explores the avenues of Indiana roots, sampling, historical influences and sound experimentation. Breeze's influences are drawn from Jazz, Hip Hop, Funk and Soul music both as a drummer and producer.
Breeze is the band leader (and drummer) for Clint Breeze and The Groove which has 2 studio releases, "Endtime Overture" was released last year. Clint Breeze and The Groove has shared the stage with Trombone Shorty, Durand Jones and The Indications and The Commonheart and has headlined several festivals in Indiana including Chreece and Indy Jazz Fest.